SYSTEMATIZATION OF STATES OF GAS DISTRIBUTION NETWORKS ACCORDING TO THEIR OPERABILITY
Keywords:
gas distribution network, systematization, reliability, operability
Abstract
Problem statement. Gas distribution systems of settlements are compound complexes, the main task of which is the reliable and safe supply of gas to consumers. Most of the existing gas distribution systerms of settlements have reached their maximum service life, therefore an important task is to modernize and reconstruct them using the latest technologies of the renovation of pipeline systems. In addition, the number of emergencies has recently increased due not only to the ageing of the system components but also to the destruction of gas pipelines as a result of russian aggression. To make informed and effective decisions on the restoration, reconstruction or modernization of gas supply systems, it is necessary to assess their actual technical condition, namely, their operability. The operability of an operating gas pipeline is determined on the basis of a database of its technical condition, namely: executive documentation, drawings and passports of gas pipelines, route schemes, defect lists, certificates of pipes and welded joints, capacity, etc. Moreover, gas supply systems are complex and dynamic, therefore a systematic approach is needed to determine operability as a state by which the ability to perform specified functions is assessed, according to the reliability theory. The purpose of the article − is to systematize the states of gas distribution networks according to their operability to determine the expediency and method of reconstruction (modernization) of the systems. Conclusion. The article proposes a systematization of the states of gas distribution systems according to their operability. The decision on the need and type of reconstruction (modernization) of gas distribution systems should be made depending on the state of the systems' operability. This will allow to minimize the cost of reconstruction and obtain optimal system parameters.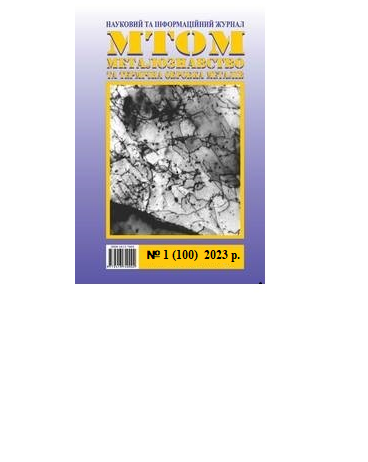 Downloads
Published
2023-05-28 — Updated on 2023-05-30
Section
Technical science
License
Authors that are published in this journal agree to follow the conditions:
Authors reserve the right to the authorship of his work and cede the right to the journal of first publication of this work on conditions of the license under the Creative Commons Attribution License, which allows others to distribute it freely with the obligatory reference to the author of the original work and the first publication of the work in this journal.