FEATURES OF MOBILE HOUSING DESIGN IN MODERN CONDITIONS
Keywords:
mobile housing, migrants, temporary housing, residential mobile module, compactness and multifunctionality of interior space
Abstract
Formulation of the problem. These days, Ukraine has been faced with a critical socio-demographic situation in which urgent provision of housing for internally displaced persons, victims of hostilities on the territory of our country is required. The use of mobile housing technologies could contribute to a temporary solution to the housing problem. Purpose of research. Identifying the features of the use of mobile housing based on the study of world and domestic experience. Analysis of publications. Analysis of recent research and publications on the topic of mobile architecture has revealed some developments related to regional and typological features (scientific works by I. Khvyla, O. Chelnokov, V. Vorobyov, D. Tkach, M. Avdeeva). Methodology. The research is based on an integrated approach: elaboration of literature sources on the genesis of mobile housing formation and analysis of the mobile housing industry current state. Results. The historical prerequisites for the mobile housing formation and the experience of creating mobile homes in the post-industrial period in Ukraine and abroad are developed. The main trends in the development of mobile housing are identified. The functional-typological aspect of using mobile housing practice in the context of social and migration processes is analyzed. The connection between the functional and planning advantages for specific constructive types of mobile housing and their using during various migration processes (labor, recreational and tourist, forced by natural and military disasters). Conclusions. Structural and technological capabilities of mobile housing allow using its typological range to solve the housing problem in Ukraine, primarily to provide temporary housing for the affected people. Unfortunately, the use of mobile housing in Ukraine, at present, is limited in both quantitative and functional-typological.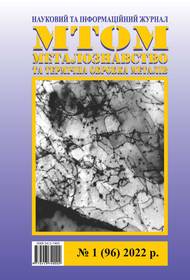 Downloads
Section
Technical science
License
Authors that are published in this journal agree to follow the conditions:
Authors reserve the right to the authorship of his work and cede the right to the journal of first publication of this work on conditions of the license under the Creative Commons Attribution License, which allows others to distribute it freely with the obligatory reference to the author of the original work and the first publication of the work in this journal.