DEVELOPER – DETERMINING CRITERIA AND ITS PLACE IN BUSINESS
Keywords:
development, developer, project owner, project management, real estate object
Abstract
The work explores the current direction of project activity, aimed at the developing territories and transforming land (real estate) into a new uses (development). The purpose of the article: to show real estate development as continuous changes (reconstruction, new development) of the environment to meet the society's needs as well as the developer role in the development of territories and the main features that define the concept of a developer. Results: Development stages, the tasks of the developer and his position in relation to other participants and the results of development, as well as professional competencies of the developer at the stages of real estate building, which are important for development tasks, were considered. It is shown that in order to perform its functions, the developer will need to build appropriate relationships with participants at all stages of real estate building. To establish communications at a professional level with all participants, general knowledge of project management or marketing will not be sufficient. The land acquisition procedure, the "technical part" of the tender documentation, pre-qualification, contract negotiations, ordering technical conditions and obtaining permits, construction (supervision) require the developer to have engineering and professional knowledge, special competencies and professional construction education. It is shown that the authors of publications on the research topic in the definition of "developer" usually indicate what the developer does at the stages of real estate object building. It is indicated, the developer-entrepreneur, receiving his profit from the real estate object building (development); the main task of the developer is to maximize the value of the object. It also indicates the scope of responsibility and functions of the developer. This work shows that the key in defining the concept is not what the developer does at all stages of real estate building, but his attitude towards the results of the project. The developer is the owner of the project, creates the development object and implements it with maximum profitability. It is shown that the features that are defining for the concept of "developer" include: authorship of an idea, concept; ownership of the land plot where the project is implemented and the real estate object; personal responsibility for achieving project results; organization of functioning; accounting, coordination and payments; receives benefits from the realization of the real estate object.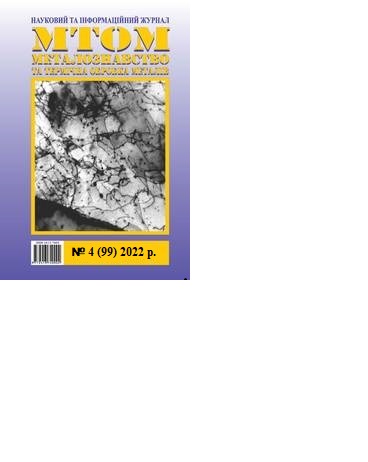 Downloads
Section
Technical science
License
Authors that are published in this journal agree to follow the conditions:
Authors reserve the right to the authorship of his work and cede the right to the journal of first publication of this work on conditions of the license under the Creative Commons Attribution License, which allows others to distribute it freely with the obligatory reference to the author of the original work and the first publication of the work in this journal.